Mechanical and Electrical Energy from Waste project for LondonEnergy
Client:

LondonEnergy Ltd

Edmonton Ecopark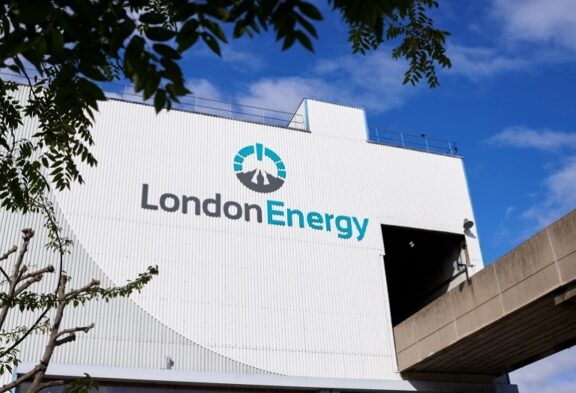 Case study
London Energy have appointed BGEN on 'Turbo-Alternator Five"' which will create energy from both household and industrial waste.
The project will create a brand new installation at Edmonton Ecopark, which burns waste from several London boroughs to provide energy for the National Grid.
The turbine hall contains four existing turbines but the new turbine will be more efficient when fully commissioned. It can then be run, allowing the modernisation of the existing turbines without disruption to service or output.
BGEN received the enquiry twelve months ago for the mechanical works and were successful in their tender response. Subsequently the electrical work was also won, making BGEN the sole M,E&I contractor.
Both mechanical and electrical departments are collaborating on the same project to deliver a fully turnkey solution. There are many efficiencies therefore, as well as one point of contact for better project coordination.
Mechanical Scope: Installation of 8.2-megawatt steam turbine and associated equipment and piping systems.
Piping Systems:
Main Steam
Spray Water
Condensate
Dump Steam
Cooling Water: F and R (flow and return)
Relief Stream
Vents and Drains
Equipment Installed
Duplex Oil Coolers
Condensate Extraction Pumps
PRDS Dump Stations
Hot Well
Steam Ejectors
Blower
Steam Separators
Steelwork
Supply and install of primary and secondary steel systems
Supply and install of two 5m safety ladders, 2x5m staircases, 120m hand rail, 125sqm flooring
Electrical scope
LV Power
Control Systems and Earthing Cables
HDG Cable Containment and Ladder Racking.
Installation of free issue equipment: MCC panel, AVR panel, Turbine Control panel, Turbine Gauge panel, DCMS panel, Battery and Battery Charging panel,
LV Power cables, Control and Instrumentation cables, Earthing Cables, Electrical Isolators, Control Stations, Junction Boxes and associated termination equipment.
click to view full gallery